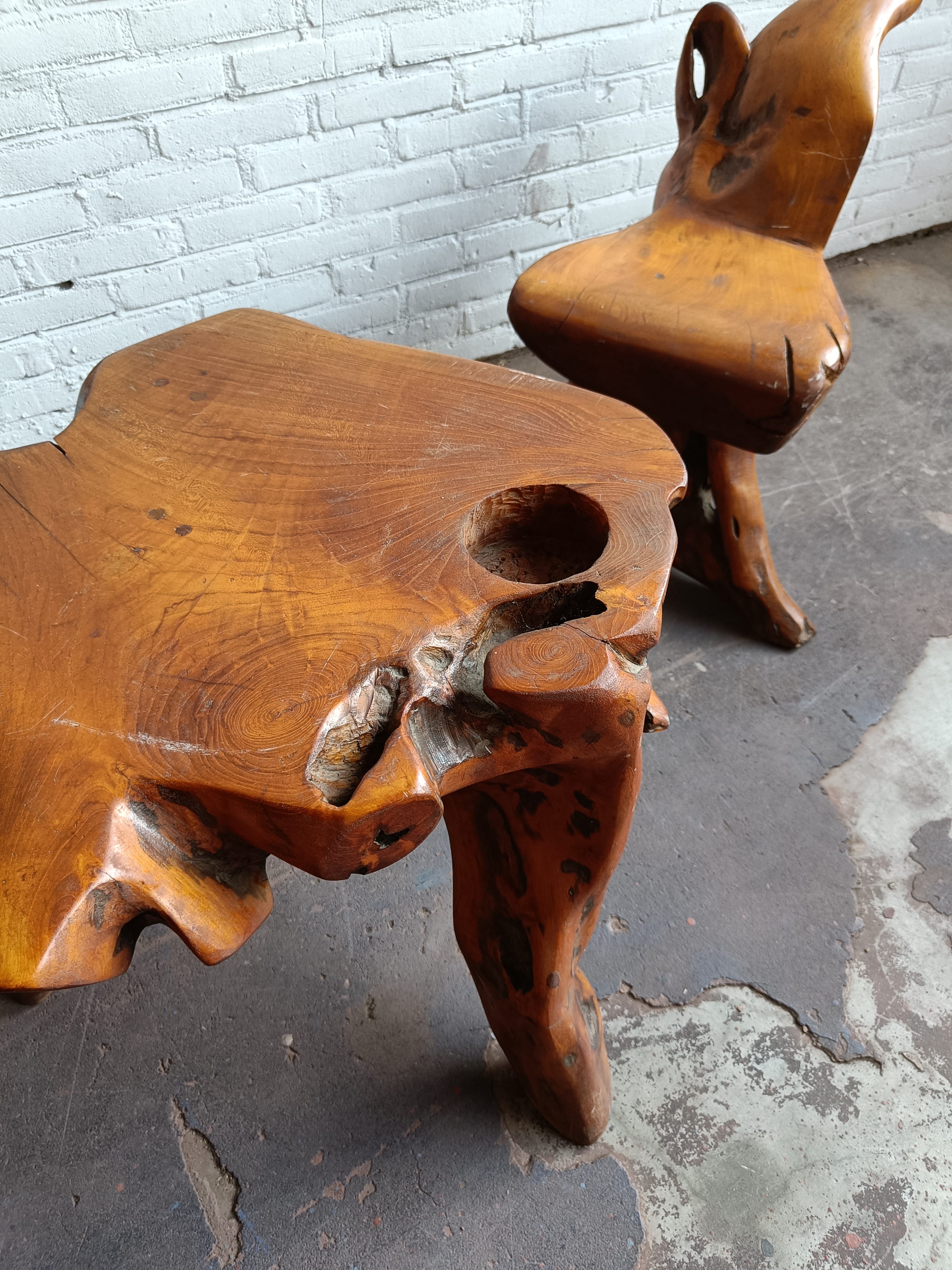 Root coffeetable and stools
Root coffeetable and four root stools
Organic root furniture, 70ties set with one table and four stools.
Table : H 50 cm | B 70 cm | D 60 cm
Stools : H 70/72 cm | S 40/43 cm


We ship worldwide, for more information please leave a message bellow. We will contact you soon!
Please mention what product you're interested in.